The '4' brings a new level of luxury and performance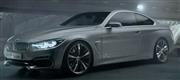 BMW has a new number on its roster, and it's about to become your favorite. The all-new 4 Series concept brings a new dimension of quality and exclusivity to the BMW line. In fact, BMW is heralding the 4 Series as "the zenith of a development...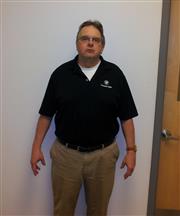 Lewis Shinkle joined Princeton BMW in 2006. It was his first position in the automotive industry, but he quickly realized it's where he was meant to be. He loves the group of technicians he works with every day, and he also enjoys getting to meet...
Spruce your vehicle up for spring
You and your car survived the winter. Thanks to your preparation and careful driving, you stayed on the road and emerged from the thaw without incident. Before breathing that sigh of relief and going on your way, spend some time preparing for the...
BMW's 7 Series has always been the ultimate driving machine for those who enjoy a dose of luxury, and the 2013 model improves further.
Top tips to help you stop paying any more than you have to for gas.
A long car ride can be the start of a great vacation, away day or family gathering. After a few hours in such a confined space, though, it's unsurprising that tempers can fray and muscles can start to ache. One of the most important ingredients...
Chocolate Swirl Cheesecake Cheesecake is all-star dessert classic, but it may surprise you to learn that the use of cream cheese is a modern twist on an even older traditional dish. Technically, any sweetened cake containing cheese can be called a...
2010 BMW 750Li xDrive
ePrice: 48,854
We're Sorry. The
Princeton BMW april-newsletter
offer has expired. Please inquire about our current promotions!

Driving Directions
Sales Dept. Hours
Mon-Thurs: 9:00 am – 8:00 pm
Fri: 9:00 am – 6:00 pm
Sat: 9:00 am – 5:00 pm
Sun: Closed
Service Dept. Hours
Mon-Thurs: 7:30 am – 7:00 pm
Fri: 7:30 am – 6:00 pm
Sat: 9:00 am – 3:00 pm
Sun: Closed